Congressman David Schweikert Update 5-8-2023
Dear Constituent,
I hope you and your family are doing well! I wanted to provide a few updates on my work this past week for the residents of Arizona's First Congressional District.
Supporting Small Businesses in Arizona's First Congressional District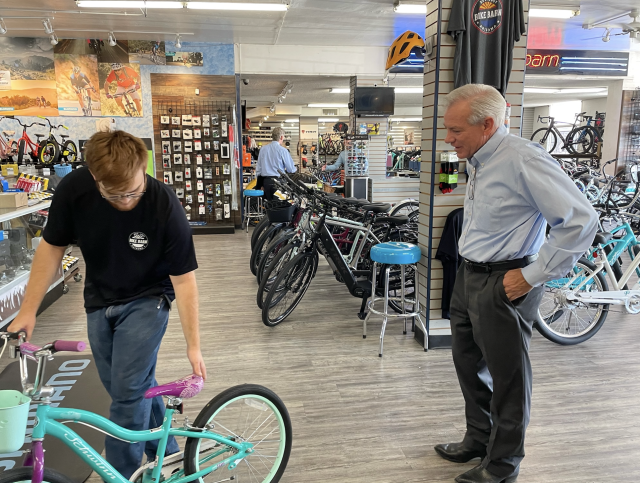 I enjoyed visiting several small businesses around the Phoenix-Scottsdale area last week as we celebrated National Small Business Week. Arizona's First Congressional District is full of small businesses that make up the backbone of our economy, and I'm proud to support their needs in Congress to help them continue to thrive.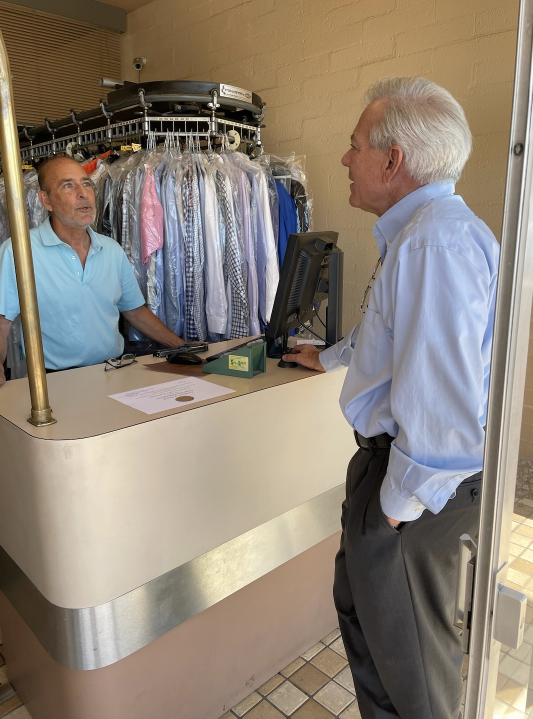 Discussing the U.S. Government's Unsustainable Path of Reckless Spending With Russell & Hunter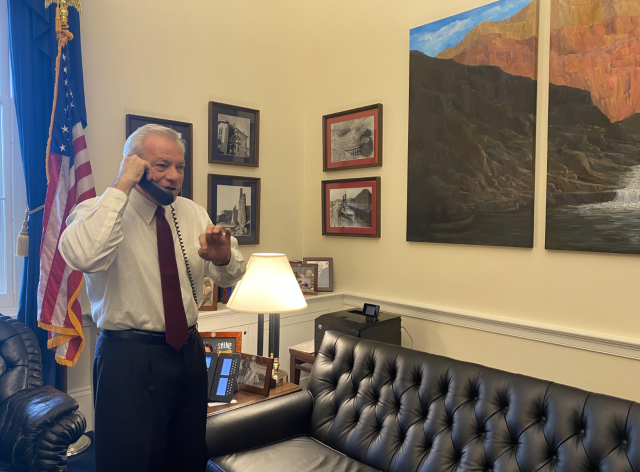 Click here or on the image above to listen to the interview.
On Friday, I joined Russell & Hunter on KFYI to discuss Washington's unsustainable spending habits that are threatening our nation's fiscal health. In nine budget years, the Social Security Trust Fund is projected to run dry, which would trigger an automatic 24% cut to Social Security benefits. Unless we take our debt seriously, we risk the doubling of senior poverty and the reality of living in a nation that's dramatically poorer than it is today.
2023 Service Academies Conference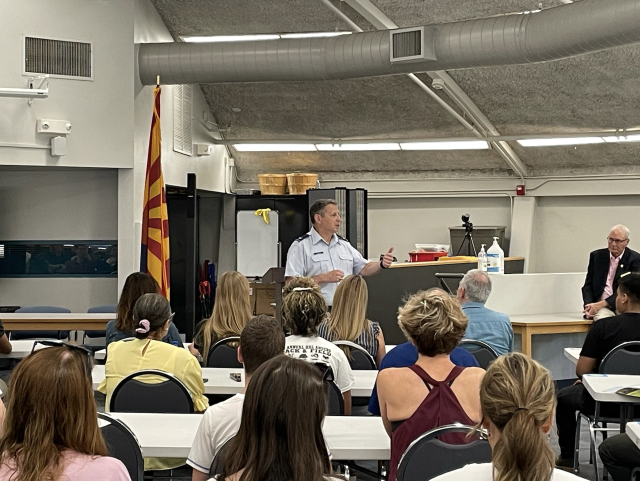 Thank you to all the students and parents who came out to our Service Academy Fair on Saturday at Arcadia High School. Prospective students had the opportunity to learn about the nomination process from representatives of our nation's premier military service academies as well as members of my staff. We appreciate your commitment and interest in serving our great nation.
What I'm Reading & Why It Matters

This week, and every week, I'm monitoring the water level at Lake Powell, which is up 7.64 feet from one year ago. Currently, the reservoir holds over 1.9 trillion gallons of water. That's a lot of water! For historical comparisons, check out the database here.
Thank you for taking the time to read this update on my latest work in Washington, D.C. and Arizona's First Congressional District! If you have any comments or concerns, I encourage you to reach out to my office.
Sincerely,

David Schweikert
Notify Me When There Are Updates
---
By submitting this form, you are consenting to receive marketing emails from: . You can revoke your consent to receive emails at any time by using the SafeUnsubscribe® link, found at the bottom of every email.
Emails are serviced by Constant Contact
By submitting this form, you are consenting to receive marketing emails from: AZ Legislative District 3 Republican Committee. You can revoke your consent to receive emails at any time by using the SafeUnsubscribe® link, found at the bottom of every email. Emails are serviced by Constant Contact